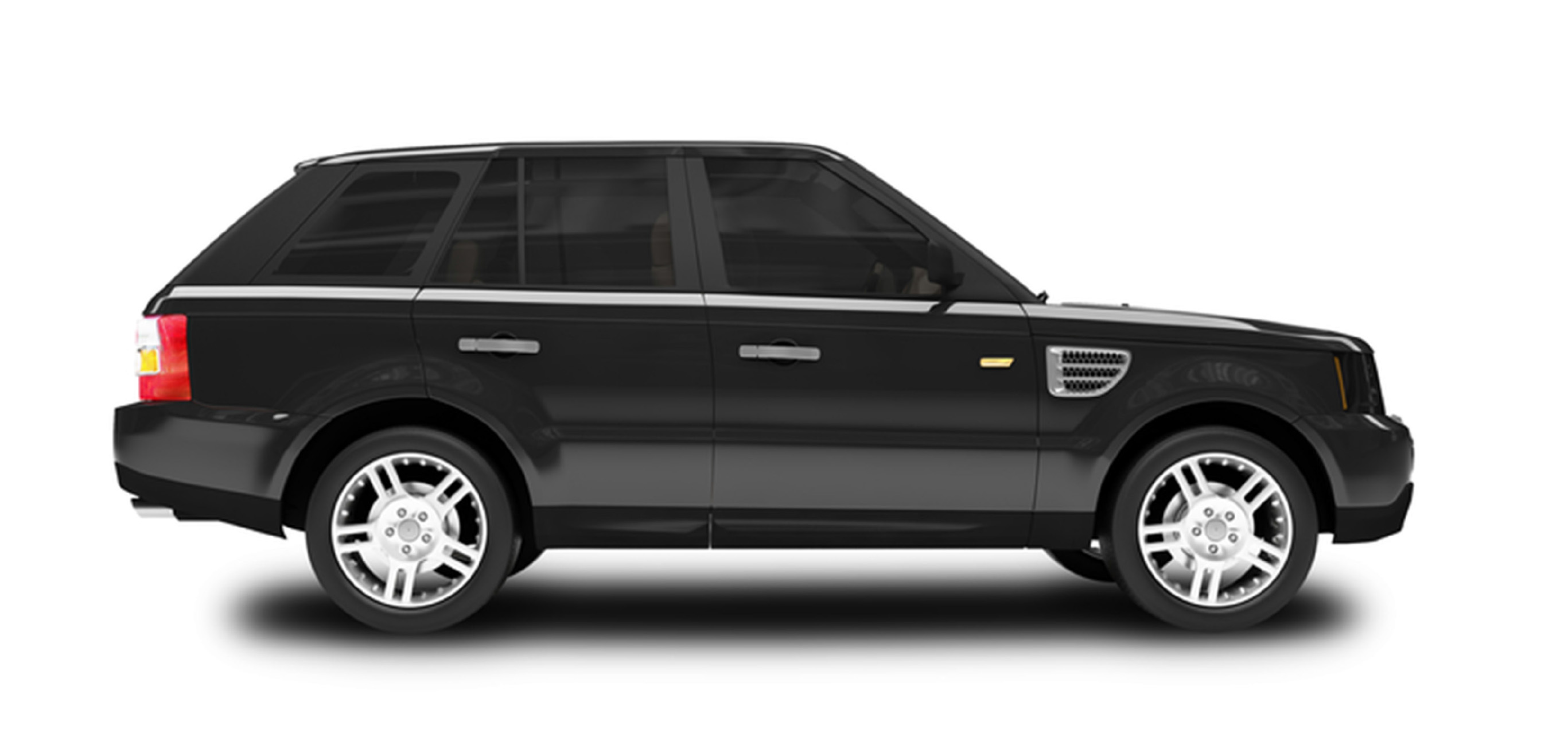 A few times in my career I have been charged with purchasing vehicles for safely transporting clients. Sometimes the decision has been simple because a principal has favoured a particular marque and is in charge of the money. Other times budget has been a restricting factor and that refines your selection before you even start.
Recently I was tasked with purchasing new vehicles for a client who said: "I don't care what you get". On the surface, this sounds like you are now a kid in a candy store right? Like you know that '69 fastback you always wanted? Or how about a troop carrier? Or what about a stretch?
The reality is, this decision is kind of a poison chalice. What he really meant was "I've got bigger things to worry about, you make the decision and I will judge you on it." What I was actually left with was basically a potential career-limiting decision.
To build some rigor around the decision-making process I created a series of categories that I felt best defined the features that I was looking for in a vehicle.
Models were selected based on how well they satisfied those criteria. The final car was chosen and justified under those headings. I didn't write War and Peace, but I felt that having some transparent logic and reasoning behind the decision would set me in good stead should the argument come back ie… 'Why the hell did you choose THAT?'
Safety
A primary concern for protecting any human asset on the road – one of the most dangerous environments available in most situations. Vehicles should contain the latest spec safety features such as ABS braking, electronic stability control, traction control, the maximum number of airbags etc.
I have had to sell this to Principals who prefer driving in vintage cars! We are talking drum brakes, no power steering, no side impact protection… nothing. Sure they look cool and are fun to drive, but they don't even warrant a look in when it comes to protection.
Reliability
This is also a safety concern. For example, breaking down on a blind corner; failing to start after an event in the city surrounded by drunken revellers at midnight; losing power to steering while cornering in the wet and so on.
Reliability also affects image and brand, for example, being late to a public event or important meetings.
Also, you are going to ruin your Principals day and make yourself look bad even when it isn't your fault.
For this reason, I also always recommend new cars because all the working parts are new and nothing has worn excessively yet.
Image Projection
If they are an introverted bank executive, they might not want to turn up in a stretch Hummer to crowds of people waiting to see if a pop star is arriving.
Again this affects the client's brand. Bentley's and Rolls Royce's are great cars, but is that what shareholders want to see you driving around in, or will they think your Principal is egotistical and foolhardy with money?
Personally, I love Range Rovers. You can see over the traffic, you have plenty of power, the high-end interiors are lovely, you have plenty of options for getting off the X when you are in traffic as you can mount the curb in a heartbeat and drive just about anywhere. I'm still yet to convince a client to use one for a security vehicle though. They just don't feel it's "them".
This can be a fine dance between satisfying the personality of your Principal, accommodating the external image of a larger company and driving in something discreet enough to make your own life a lot easier.
Road Presence
I love road presence. I describe it as "an undefinable quality which improves movement in traffic". People are less likely to drive aggressively and are generally more polite in traffic around cars with good road presence. Contributing factors include – brand, size, colour, design.
Have you ever noticed when you are driving your girlfriend's ten-year-old hatch that you get less respect on the road? Then you jump into a high-end European luxury car and people let you in traffic and don't tailgate you?
Let's face it, no one wants to get into a bang with a car that's worth more than their house, and also some cars just look damn intimidating, like a blacked out large sedan looming in your rearview mirror.
This is a category that is way harder to pin down than defining by dollars or kilowatts but I am convinced that it is a worthy inclusion into the selection criteria. I can't think of any science to back this criteria, so you are going to have to go with your experience and your gut on this one.
Carrying Capacity
Okay, this may vary. A family that travels all the time might need a van. A single guy that never travels might want enough room for golf clubs and that's it. My criteria are, I want to comfortably able to carry three full-size adults, two full sized suitcases, and two full-sized carry-on luggage pieces in the trunk. And when I say comfortably, I mean these people should be able to use laptops or open folders and work on the move. Remember if you have too much room nothing happens.
If you don't have enough room… well, that causes problems. People are sitting in cars with bags on their laps holding a suitcase between their knees. Err on space.
Value For Money
Look, if your Principal wants something and they've got the cash, this is a no-brainer. Get what he or she wants. If you are in a corporate environment, however, you should be able to model responsible corporate expenditure with your purchase and at least be able to justify your car when a bean counter asks why you didn't buy a Prius.
Power
Cars should generate enough power to escape dangerous situations with a full payload. By this I mean it should be able to MOVE with three large adults and a boot full of baggage. A larger sized car will require more power. I would run with a risk assessment on this one. If you think you have a pretty good chance that you are going to have to get out of Dodge fast or outrun an attack then get the most powerful and best handling car you can get your hands on. If a risk assessment shows that this is going to be an unlikely occurrence for you then you can afford to sacrifice some go power. I have found that some of the long wheelbase variants such as the Jaguar XJ and the Audi A8 do not come in a V8 option.
Both cars have 3-litre Turbo Diesel, six-cylinder engines. For my needs, I'm happy with the power of the sixes as long as it gives me that leg room in the back. I have driven both and I have found that when you become familiar with the operation you can definitely make them answer the call when you put the foot down. The trick here is spending the time learning how to make them move, familiarising yourself with things like sports modes, paddle changers etc. Am I going to be able to outrun a V8 in a chase? Probably not. Am I going to be able to get myself out of trouble in just about every other occurrence? I like my chances.
Color
Ok let's start with the obvious. Black. Some principals just want a black car. Personally, I think they look great, until it rains, or you drive through dust or drive for more than a day at a time. They show the dirt like nobody's business. But you know, for some reason, everyone seems to like black. Maybe they've seen too many black limo's on TV, I don't know. I know that once I got a guy a white car and he HATED IT. He said it made him look too much like a government official. We live and learn.
Black and grey are supposed to be the easiest colours to forget. For this reason, I generally wear black and grey when doing foot surveillance. People just tend to forget seeing you. I find it much harder to get burned wearing black and grey. It seems to translate to the road as well and especially with the sheer weight of silver and grey cars out there, I think you are going to blend a lot better in day to day traffic. If that appeals to your needs, then I think grey and silver would be a great choice. And you will be washing your car half as much as you would with a black car.
There is NO WAY I would pick a non-standard colour like green or orange or red without an express wish from a client. Do I like these colours on cars? Yes. Some of these less common colours look fantastic! Aston Martin does a Volcano Red that I think looks amazing. I mentioned it to a client and he said it looks like a footballer's car, which in his mind was probably the worst thing he could think of.
Long story short, color is really a personal choice I would run by the client. Expect the answer to be black. If you don't want to be washing your car all the time push for a grey or silver.
Screening
Some cars have some really nice screening options on the window. Like an interior roller blind that you can see out of but people can't see in. At first, I thought that these would attract a lot of attention and I didn't use them much but lately I have at least left the rear one on all the time. The screens in the Jaguar XJ are very discreet, from the outside you can barely notice them, you just can't see in. They are also great in hot weather because they shade the car reducing cabin temperature when you park. I am now a convert to these screens. When I see celebrity vehicles with windows blocked out by towels or those awful suction cup one size fits none window shades I just think it looks really amateurish.
Armoring
Okay, this one is out of my scope. I have never bought an armored vehicle. All I know is that I have heard of disasters with people armoring cars that were never designed to carry that extra weight. Door handles breaking off, centres of gravity being thrown about (which RUINS handling) and so on. So please don't be getting out the oxy welder at home and welding steel plates to your door skins. Given this, I would only ever consider purchasing an armored vehicle designed and built from the ground up. If your risk assessment tells you that you need an armored vehicle, I suggest seeking counsel from an expert in this field because the stakes are definitely high in your game.
I hope that by sharing my selection criteria for new car purchasing for clients I have given you some ideas of your own. You might have needs that I haven't even thought of. The main idea I wanted to give you in this article is that it is good to have a methodology behind you to back you up in your decision making. So when someone asks you why you chose your vehicle you can turn on a dime and send them a reasoned argument that ensures that they never try the mistake of second-guessing your expertise again!
---
Vehicle Selection – Getting it Right.
By: Douglas Smith