Global Incidents – 20 March 2013
CRITICAL INFORMATION
Cyprus: Crisis talks after bailout rejection.
Israel: Obama on first Israel trip as president.
Nigeria: Boat capsizes off coast with 160 aboard.
Turkey: Ankara hit by twin explosions.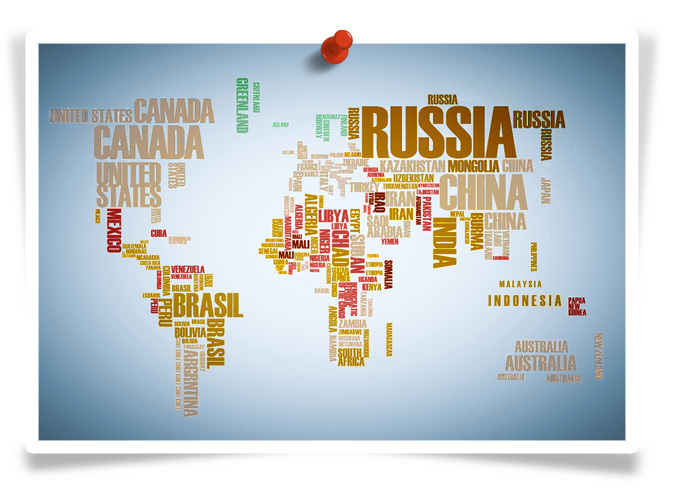 AFRICA
MALI (High)
French hostage killed by al-Qaeda: Al-Qaeda's North Africa branch says it has killed a French national captured in Mali in 2011, Mauritania's ANI news agency reports. Al-Qaeda in the Islamic Maghreb (AQIM) told ANI that it killed Philippe Verdon on March 10, in retaliation for France's intervention in Mali. Mr Verdon and another Frenchman were seized in the northern town of Hombori. France sent troops to Mali in January saying al-Qaeda-linked militants could over-run the capital, Bamako. In recent weeks French-led forces have been fighting militants in the remote Ifoghas mountains of northern Mali.
NIGERIA (High)
Boat capsizes off coast with 160 aboard: A boat carrying 160 people has capsized off Nigeria's coast, workers in charge of the rescue effort have said. So far only two people are known to have survived. The wooden vessel set off from south-eastern Nigeria on Friday heading to Gabon – a popular route for traders moving between West and Central Africa. The boat left the remote town of Oron in Cross River state and was heading across the Gulf of Guinea when it capsized 40 nautical miles (74km) offshore, officials say. The two known survivors, a young boy and a woman, clung to a gas cylinder before they were found by fishermen, Cross River state emergency officials said.
ZIMBABWE (Moderate)
New constitution approved: Zimbabwe's new constitution was approved by an overwhelming majority in Saturday's referendum, the electoral commission has said Tuesday. The document, which will limit future presidents to two five-year terms, was backed by more than three million votes – nearly 95% of those who voted. It was supported by the countries' two main political parties who have been in a power-sharing government since 2009. The constitution's approval paves the way for elections later in the year. Meanwhile, US-based campaign group Human Rights Watch has said the government should end a police crackdown on civil society groups in the run-up to elections.
AMERICAS
UNITED STATES of AMERICA (Low)
Colorado prisons chief Tom Clements shot dead: The head of the department of corrections in the US state of Colorado has been shot dead at his home, authorities say. Tom Clements was shot on Tuesday evening when he was called to the front door of his home in Monument, north of Colorado Springs, officials said. Police have launched a manhunt for his killer. Police spokesman Lt Jeff Kramer said search dogs had been called in to scour a wooded area around Mr Clements' home.
Democrats to drop assault weapon ban from gun bill: US lawmakers will ditch a plan to ban assault weapons, all but killing off a key part of a gun control campaign prompted by a recent school massacre. Democratic Senator Dianne Feinstein said her proposal would be left out of the firearms control bill. Democratic Senate leader Harry Reid made the decision on Tuesday, saying the proposal could not get enough votes. An assault-type weapon was used in the December massacre that killed 26 at a primary school in Newtown, Connecticut. The shooting shocked the US and revived efforts in Washington DC to prohibit such firearms. But while polls show most Americans back an assault weapon ban, influential pro-gun lobby groups such as the National Rifle Association have pressed lawmakers to oppose such a move.
ASIA & THE PACIFIC
AFGHANISTAN (High-Extreme)
NATO announces deal on withdrawal from Wardak: An agreement has been reached between NATO and the Afghan government on the withdrawal of US Special Forces from Wardak province, alliance officials have announced. The agreement appears to bring to an end a bitter dispute between the coalition and the Afghan government. The troops and their Afghan counterparts have been accused of murder and intimidation in the area. Special Forces and local police will now begin a phased withdrawal. Afghan security forces will then take over on a district-by-district basis.
SOUTH KOREA (Low)
Network attack was a computer virus: Disruption that paralyzed the computer networks of broadcasters and banks in South Korea appears to have been caused by a virus, an official close to the investigation has said. The official said it was believed a "malicious" code was to blame for the system failure. He said investigators were trying to identify and analyze the virus. Last week, North Korea accused the US and its allies of attacks on its internet servers. In the latest incident, two South Korean banks, Shinhan Bank and Nonghyup, and three TV stations KBS, MBS and YTN, all reported that their networks had suddenly shut down on Wednesday afternoon.
EUROPE & THE FSU
CYPRUS (Low)
Crisis talks after bailout rejection: Political leaders in Cyprus are meeting for emergency talks after its parliament overwhelmingly rejected an international bailout deal. Cypriot President Nicos Anastasiades is meeting party leaders to hammer out a Plan B after a one-off tax on savings failed to get the support of any MPs. Germany says banks in Cyprus may never reopen if a bailout is not agreed. Cyprus' finance minister is in Moscow to seek help from Russia, which holds multi-billion dollar investments.
FRANCE (Low)
IMF head has her flat searched by police: French police have searched the Paris apartment of IMF chief Christine Lagarde, as they investigate her role in awarding financial compensation to businessman Bernard Tapie in 2008. As finance minister, she referred his long-running dispute with bank Credit Lyonnais to an arbitration panel, which awarded him 400m euros (£340m) damages. Mr Tapie was a supporter of ex-President Nicolas Sarkozy. Critics say she abused her authority but Ms Lagarde denies any wrongdoing.
POLAND (Low)
Miners rescued after earthquake: Emergency services in western Poland have rescued 19 miners who were trapped underground when a minor earthquake caused a tunnel to collapse. The workers at Rudna copper mine in Lower Silesia were trapped for about eight hours while rescuers dug through earth and rock to reach them. The mine is owned by Poland's largest copper miner, KGHM, and has operated since 1969. A KGHM spokesman said the accident happened 600m (2,000ft) below ground. The tremor that caused the tunnel to collapse lasted about 10 seconds.
TURKEY (Low-Moderate)
Ankara hit by twin explosions: One person has been injured in explosions at Turkey's justice ministry and the headquarters of the governing AK Party in Ankara, officials say. A rocket hit the seventh floor of the AK building, while two hand grenades were thrown at the ministry. No group has said it carried out the attacks. Kurdish rebels, left-wing groups and Islamist militants have previously bombed targets in Turkey. The explosion shattered windows on the seventh floor of the AK Party building where Prime Minister Recep Tayyip Erdogan has an office. Interior Minister Muammer Guler said no-one was injured in the attack on the party headquarters, while a person was wounded in the second assault.
UNITED KINGDOM (Low)
PCS union stage Budget day strike: Civil servants are staging a strike over pay and pensions to coincide with Budget day. The Public and Commercial Services union says up to 250,000 of its members at government departments and bodies are involved in the walkout, which will also hit job centers and tax offices. The PCS, which has begun a three-month campaign of action, says ministers have refused to negotiate over cuts. The Cabinet Office has called the action "futile" and "irresponsible". A rally is being held by the PCS in Westminster to coincide with the chancellor's Budget speech. Picket lines have been mounted outside government offices, museums, galleries and the Houses of Parliament. The PCS has also called a half-day strike on 5 April as part of its three-month campaign.
MIDDLE EAST & NORTH AFRICA
EGYPT (Moderate)
Gaddafi cousin Ahmed Gaddaf al-Dam arrested: Egyptian police have arrested a close aide and cousin of the late Libyan leader, Col Muammar Gaddafi. Ahmed Gaddaf al-Dam was Tripoli's special envoy to Cairo for many years and left Libya for Egypt shortly after the 2011 uprising against Col Gaddafi. Egypt's prosecutor general has ordered Mr Gaddaf al-Dam's detention for 30 days while charges against him are investigated. He gave himself up to Egyptian police after his home in Cairo was surrounded. Mr Gaddaf al-Dam is one of several high-profile Libyan figures residing in Egypt who have been pursued by Libyan authorities and the international police body Interpol since the end of the war.
ISRAEL (Low-Moderate)
Obama on first Israel trip as president: Barack Obama has arrived in Israel for his first trip there as president, saying the US was proud to stand by Israel as its strongest ally. After landing in Tel Aviv, Mr Obama also referred to the stalled Israeli-Palestinian peace process, saying "peace must come to the Holy Land". US officials have tried to lower expectations of any significant headway on restarting the peace process. Syria, and Iran's nuclear ambitions are expected to loom large in talks.
SAUDI ARABIA (Low)
18 arrested for spying: An Iranian, a Lebanese and 16 Saudis have been arrested on spying charges in Saudi Arabia, officials said March 19. The 18 suspects had been "involved in a spying cell for a state", an interior ministry spokesman told state TV. "They were gathering information about installations and vital areas in the country and providing intelligence agencies of that state with it," said ministry spokesman Mansour al-Turki. He did not name the country thought to be running the spy network. The arrests were made March 15 and the suspects were being investigated before being handed over to judicial authorities, Mr Turki said.