Global Incidents – 08-Apr-13
Critical Information
Iran: Earthquake near Bushehr nuclear power station. Iran unveils uranium activities.
Japan: Radioactive water leak at Fukushima nuclear plant.
Mali: French troops in begin withdrawing.
North Korea: North tells foreigners to leave the south.
Serbia: Thirteen dead in Serbia gun rampage.
South Sudan: Indian UN troops killed in ambush.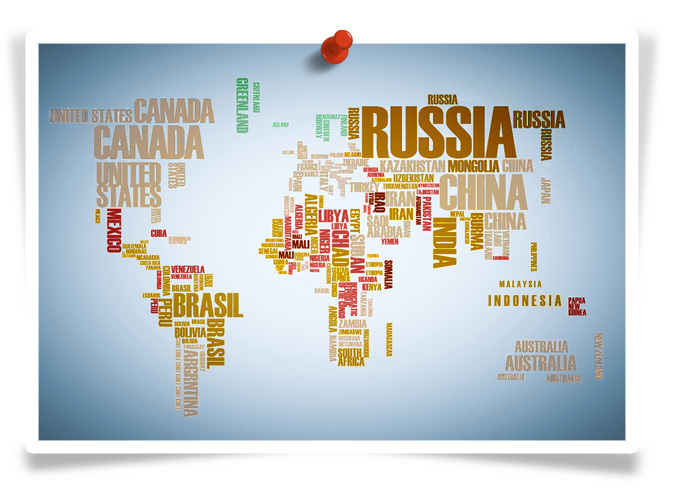 AFRICA
KENYA (High)
Uhuru Kenyatta sworn in as president: Uhuru Kenyatta has been sworn in as Kenya's new president, following his victory in March against Raila Odinga. Dignitaries and tens of thousands of people witnessed the inauguration at a stadium in the capital, Nairobi. Mr Odinga did not attend the ceremony after his attempt to overturn Mr Kenyatta's victory in court failed. Mr Kenyatta and his deputy, William Ruto, face charges at the International Criminal Court relating to post-election violence five years ago. They were on opposite sides at the time and both deny the accusations. Sudanese President Omar al-Bashir, who faces an ICC arrest warrant over the conflict in Darfur, was not in Nairobi for the inauguration. Mr Kenyatta is the son of Kenya's founding father, Jomo Kenyatta, and is heir to one of the largest fortunes in Kenya.
MALI (High)
French troops begin withdrawal: France has begun to withdraw troops from Mali where they have battling Islamist militants, the French defense ministry has said. Around 100 of the 4,000 sent to the West African nation in January have been withdrawn to Cyprus, it said. France intervened after saying the al-Qaeda-linked militants who had taken over northern Mali threatened to march on the capital, Bamako. A regional African force is in Mali to help its army provide security. The French-led operation drove Islamist groups out of northern cities and towns, but some fighters have retreated to desert hideouts in the vast northern region.
SOMALIA (High)
Obama approves US military assistance: President Barack Obama has cleared the way for the US to provide military assistance to Somalia as it rebuilds itself following years of conflict. Mr Obama issued a memo to Secretary of State John Kerry saying it would "strengthen the security of the United States and promote world peace". The move now gives Mr Kerry the option to provide defense aid to Somalia. Last month, the UN Security Council agreed to partially lift its ban on selling arms to Somalia for a year. The decision allows Somalia's new government to buy light arms to help it in its fight against the al-Qaeda-aligned al-Shabaab Islamist militant group. Some countries had been reluctant to ease the ban for fear of fueling insecurity in Somalia. But a lifting of the embargo – the world's oldest, having been imposed in 1992 – had been pushed for by the new government of President Hassan Sheikh Mohamud.
SOUTH SUDAN (High)
UN troops are killed in ambush: Five Indian peacekeepers escorting a UN convoy in South Sudan have been killed in an ambush by rebels, the Indian foreign ministry has said. Spokesman Syed Akbaruddin tweeted that the peacekeepers were serving with the UN Mission in the Republic of South Sudan (Unmiss). He said that the ambush happened in the state of Jonglei. Unmiss has been in South Sudan since the country's creation in 2011, with a remit to preserve peace and security. Mr Akbaruddin said four Indian soldiers were also wounded in the attack, and arrangements were being made to bring those killed back to India.
AMERICAS
UNITED STATES of AMERICA (Low)
School bus driver killed and nine students injured: A school bus swerved off the road, rolled over and lodged in an embankment Monday morning and the driver died at the scene, investigators said. At least nine children were injured in the crash in a mountainous area of northern New Mexico. It was not clear if the driver had a heart attack or died from the crash, authorities said. New Mexico State Police said the Mesa Vista school bus, carrying elementary, middle and high school students, rolled over on State Road 111 near Vallecitos in Carson National Forest, a place popular for hunting, hiking and camping.
VENEZUELA (Moderate)
Capriles supporters in Caracas march: Venezuelan opposition candidate Henrique Capriles has called on voters to rid the country of a government that has "lost its way". "The government is now riddled with corruption, hatred and evil," he told tens of thousands of his supporters who marched through the streets of Caracas. Venezuelans will go to the polls on April 14 to choose a successor to the late president, Hugo Chavez. He died last month after 14 years in office. Mr Capriles, a 40-year-old lawyer and politician, says he wants to encourage free-market economies and tackle crime, without neglecting strong social policies.
ASIA & THE PACIFIC

JAPAN (Low)
Radioactive water leak at Fukushima nuclear plant: A fresh suspected leak of radioactive water has been detected at Japan's tsunami-hit Fukushima nuclear plant, its operator says. The contaminated water may have leaked into the ground from one of the plant's storage tanks, Tokyo Electric Power (Tepco) said. The nuclear plant has suffered two power failures in the past month. Separately, the International Atomic Energy Agency said it would visit the plant to conduct a review. If confirmed, the leak at the underground storage pool would be the third leak discovered at the plant since Saturday. The underground tanks store radioactive water that have been used in the plant's cooling systems.
NORTH KOREA (Low-Moderate)
North tells foreigners to leave the south: North Korea has warned foreigners in South Korea to take evacuation measures in case of war. This comes amid growing concern that the North may be about to launch a missile test. Pyongyang has been making bellicose threats against South Korea, Japan and US bases in the region. Japan has deployed defensive anti-missile batteries at three locations in Tokyo, to protect the capital's 30 million residents. US-made Patriot anti-missile systems have been deployed at the defense ministry and at two other military bases.
PHILIPPINES (Low-Moderate)
Fishing boat runs aground on Unesco coral reef: A suspected Chinese fishing boat has run aground on a protected coral reef in the Sulu sea, Philippine officials say. The 12-man vessel ran aground Tubbataha Reef, a Unesco World Heritage site, late on Monday. The men will be taken into custody and questioned, authorities say. The US is facing a possible fine of more than $2m (£1.3m), after a US minesweeper damaged corals in the same reef in January. The Philippines and China have territorial disputes in the South China Sea, and engaged in a lengthy stand-off over the Scarborough shoal last year. However, the Tubbataha reef lies within the Philippine's territory, and is not considered a disputed area.
EUROPE & THE FSU
ITALY (Low)
Soccer fans stabbed in Rome clash: At least six fans have been stabbed and an ambulance attacked in clashes ahead of the Rome derby between Roma and Lazio on Monday night. The ambulance was abandoned after fireworks, rocks and sticks were thrown at it by rioting fans. After hearing of the news, Rome Mayor Gianni Alemanno made an appeal for calm in the city. There was a heavy police presence around the Stadio Olimpico and nearby stores closed early ahead of the game. The incident comes after Lazio landed in hot water with UEFA for their supporters attacking Tottenham fans in a Europa League clash earlier this season.
Robbers in motorway ambush on security vans: Police on Monday said armed raiders targeted two security vans in an elaborately planned ambush on a motorway, and escaped with a huge haul of gold bars. The gang blocked the highway between Milan and Como with a lorry. The robbers then made it look as if the vehicle had caught fire. It seems that the thieves wanted to trick the security van crews into believing that they were only having to stop on account of a lorry in trouble. Once the guards had pulled up, near the town of Saronno, members of the gang appeared. According to the Italian news agency, Ansa, the raiders were wearing the kind of bibs that traffic police might use. But then opened fire at the vans with Kalashnikov rifles. About 50 rounds are reported to have been discharged, but nobody was hurt.
SERBIA (Low-Moderate)
Thirteen dead in Serbia gun rampage: Thirteen people have been killed in Serbia after a man went on a gun rampage in a village near Belgrade, local media report. Six men, six women and a two-year-old boy died before the gunman tried to kill himself and his wife. The pair are now said to be in a serious condition. Police identified the gunman as Ljubisa Bogdanovic, a 60-year-old war veteran. The victims were reported to be relatives and neighbors of Bogdanovic, and included his mother and son. The shootings took place in several houses in Velika Ivanca, about 50km (30 miles) south-east of the capital at about 0500 local time (0300 GMT).
SERBIA / KOSOVO (Low-Moderate)
Serbia rejects EU-brokered deal on Kosovo: On Monday Serbia rejected a European Union-brokered deal on normalizing ties with its breakaway province of Kosovo. Kosovo unilaterally declared independence in 2008. While many countries recognize it as an independent country, Serbia does not. The EU had given Serbia until Tuesday to relinquish its effective control over northern Kosovo in return for the start of EU membership talks. Serbia must normalize relations with its neighbors before joining the EU. Many minority ethnic Serbs in Kosovo reject the authority of the Kosovo government in Pristina.
UNITED KINGDOM (Low)
Measles epidemic reaches 620 cases: The number of confirmed cases in the Swansea measles epidemic has reached 620. The number is an increase of 32 on Friday's figure of 588, with around 15 to 20 new cases being confirmed every day. Public Health Wales say there is no sign of the outbreak coming to an end despite weekend vaccination clinics. Parents across Swansea, Neath Port Talbot and Bridgend are being urged to vaccinate children. At least 6,000 children remain unvaccinated in the county of Swansea.
MIDDLE EAST & NORTH AFRICA
IRAN (Moderate)
Earthquake near Bushehr nuclear power station: A 6.3 magnitude earthquake has struck in south-west Iran, not far from the country's only nuclear power station, the US Geological Survey reports. The quake's epicenter is 89km (55 miles) from Bushehr, the USGS said. People on social media reported feeling the quake across the Gulf in Dubai and Abu Dhabi. There is no word yet on the extent of any damage. Iran's nuclear program is the subject of international concern amid fears it is trying to build nuclear weapons. Tehran has always insisted its work at Bushehr and other sites is for civilian purposes only. The USGS said the quake struck at 11:52 GMT at a depth of 10km (6.2 miles).
Iran unveils uranium activities: Iran says it has begun operations at two uranium mines and a uranium ore processing plant, furthering its capacity to produce nuclear material. Low-grade uranium ore will be extracted at the Saghand mines and turned into purer uranium, known as yellowcake, at nearby Ardakan. It can then be enriched – a process which the West wants Iran to curtail. The announcement comes days after talks between Iran and major powers over the nuclear crisis failed to make progress. Tehran insists its enrichment activities are solely for civilian purposes, while the international community suspects Iran wants to be able to use it for nuclear weapons. The Saghand uranium mine and Ardakan facility are the largest in the country and will be able to produce 60 ton of yellowcake a year, state television said.
SYRIA (High)
Government rejects broadening of UN chemical weapons probe: Syria has rejected what it calls an attempt by the UN to broaden a probe into the alleged use of chemical weapons in the country's conflict. The investigation was prompted by an incident in the village of Khan al-Assal in Aleppo province last month. A UN inspection team is in Cyprus waiting for permission to enter Syria to investigate the claims. But state-run media said Syria had rejected moves by the UN to broaden the probe to cover the whole country.