Interview With: Elijah Shaw
Elijah Shaw is one of the USA's top bodyguards. He has protected most of the biggest names in Hollywood. As CEO of Icon Services Corporation, a U.S. based security agency which provides Executive Protection services, Elijah Shaw is one of the more recognizable "bodyguard to the stars".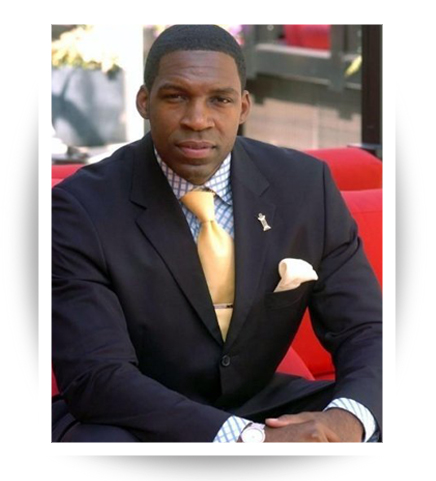 Elijah has coordinated security for a number of world famous celebrities as well as provided close protection, security consultation and staffing to high profile individuals and Fortune 500 Companies domestically and internationally. For the past several years, he has escorted some of the biggest names in entertainment down the red carpet the most prestigious celebrity gatherings including the MTV Europe Music Awards, The Oscars and The Grammy Awards. His agency has been featured in prestigious publications such as Inc. Magazine, Entrepreneur Magazine and Portfolio Magazine.
Q. WHAT IS YOUR
BACKGROUND?
I've been in the security industry all my adult life. Unlike most operators, I did not come from a military or law enforcement background; instead I saw the opportunities that the private sector presented and made a calculated effort to try and build a long-term career in the security industry, one that would provide me a respectable income and a sense of accomplishment.
Q. HOW DID YOU FIRST GET
INTO CLOSE PROTECTION?
My story is somewhat unique in that I went to film school with aspirations of being a movie director. I started doing security work at a local nightclub and, without being the biggest or baddest guy on the block, went from guarding an unused door to heading all of the club's security operations. The nightclub was owned by a celebrity, and I eventually made it onto his personal protection detail. When that long-term assignment ended, I made a commitment to gather as much knowledge and training as possible to succeed in the industry that I fell in love with.
Q. WHAT TRAINING DID
YOU DO?
In addition to the numerous courses I've taken as it relates to Profiling, Static Security, and Risk Assessments, I have received Corporate Executive Protection Training with R. Oatman and Associates in conjunction with the American Society of Industrial Security (ASIS). I've also received training in Advanced Executive Protection from Trojan Securities International, which has a very intensive, no-fluff, program which, in my opinion, is one of the best in the industry.
Q. WHAT WAS YOUR
FIRST ASSIGNMENT?
My first assignment involved me working with a celebrity as the Advance Man. I was responsible for making sure all accommodations were in place for the Principal, including air travel, transportation, and accommodation. I spent a lot of time acting as liaison with local authorities and event security staff. I found that you could get much better results working with people associated with your industry than thinking you could do it all yourself. Because I was new and relatively inexperienced, I intentionally tried to make sure all my bases were covered and always had a back up plan for my back up plan, in case something went wrong. I knew I had a talent when I found senior staff turning to me for answers instead of some of the guys who had been around for years.
Q. HOW DID YOU PROGRESS
FROM BEING AN OPERATIVE TO
RUNNING YOUR OWN COMPANY?
Prior to starting my own agency, I used to work in management for a larger firm that specialized in corporate security and investigations. I noticed a disturbing trend; we would hire, train, and mold excellent staff but inevitably loose them to boredom and complacency. When it became apparent that some of my "thinking-outside-of-the- box" ideas were not cost effective to the final decision makers I elected to strike out on my own and attempt to "recreate the wheel". One way I did this was by marrying the fast pace and sometimes exotic aspects of celebrity protection with the tried and trusted methods and professionalism of the corporate environment.
Q. HAVE YOU ALWAYS WORKED
WITHIN THE CELEBRITY SECTOR?
During my 15 years in the industry, I have operated in almost every facet of private sector security from nightclub doorman, to operations, loss prevention and executive and diplomatic protection. It's the ability to move from one world to the next, and carry over the same professional principals that makes my career enjoyable.
Q. DO YOU PREFER WORKING
WITH CELEBRITY OR THE
CORPORATE SECTOR?
Personally, I could not imagine one without the other. I think the two sectors compliment each other and help me maintain my edge as a well-rounded operator. I like to believe I can transition from the boardroom to the red carpet seamlessly. Both present a unique set of challenges, but the core skills are the same. Spend time with a CEO or with a rock star and both want the same thing: to get through their day with the least amount of intrusion as possible so they may effectively do what they are best at.
Q. TIPS FOR WORKING
WITH CELEBRITIES?
Sometimes people get into the celebrity side of the industry for the wrong reasons. They loose focus and begin to begin to fall victim to the "glitz and glamour". In the celebrity world, obsessive fans, or worse, will do anything to get close to the stars and those of us in the close protection industry face temptation on a daily basis. My advice is to always remember that you are there to do a job. Treat your client with respect and always try and maintain a professional distance. Value your client's confidentiality, I've seen a lot of guys blackballed from the industry because of their loose lips and pillow talk.
Q. MOST IMPORTANT
ATTRIBUTES FOR SOMEONE WORKING
WITHIN THIS SECTOR?
Maintaining a high degree of professionalism, even when others around you are not. It's so easy to pick out the guys who are bored with their jobs or are in it for the wrong reasons. They are the ones who spend more time talking to pretty girls or trying to take advantage of the free gifts than watching their client. Humility is also important, there are guys that can rattle off a laundry list of people they have worked for, but it's not the quantity it's the quality that counts. Also, I think all too often protection agents don't pay enough attention to the customer service aspect of the business. It's not just the client you need to be polite to and bodyguards often get a bad rap because the public thinks we're rude – the problem is a lot of us are!
Q. WHO HAVE YOU
WORKED WITH?
Some of my biggest celebrity clients have included music superstar Usher Raymond, Multi-platinum rapper 50 Cent, and supermodel Naomi Campbell. My client roster also includes top executives of several Fortune 500 Companies, prominent religious personalities, and a former Head of State.
Q. ANY FUNNY ANECDOTES
FROM OPERATIONS?
Keeping in mind that this is a serious business, like any thing else, there are also moments that are humorous. One of my fondest memories is how, early in my career, I was assigned to a client's hotel room door for the night. In the wee hours of the morning my client exited his room and started walking down the hallway. Thinking he might have just wanted some ice from vending, I followed at a respectful distance. It took me a short while before it became apparent that he wasn't looking for ice. Perhaps he was just going for a stroll to clear his head? Upon reaching the elevator I mentioned that I could have the car brought around if he was planning on leaving at which point he shook his head and we returned to the room. It wasn't until the next day that I learned he had no recollection of the late night journey and that he was sleepwalking!
Q. WHAT DOES THE FUTURE
HOLD FOR ICON?
Having made somewhat of a name for ourselves in the United States, our future plans entail increasing ICON's presence on the international arena. I'm a big believer in using local talent when traveling to a foreign country with a client, as they have the most up to date lay of the land, and access to resources. Forging relationships with operators who already have a high degree of training and professionalism means that we can be mutually beneficial to each other. As a by product of that, I've built up a team of specialist over the years that can operate in pretty much any environment from an on-location film shoot in Los Angles gang infested neighborhoods, to the war zones of Iraq and Afghanistan.
Q. ANY BOOKS IN THE
PIPELINE?
No books in the works but I do currently teach an intensive hands-on celebrity protection course in conjunction with the fine folk at Trojan Securities International. I also host a blog called "Icon- Behind the Bodyguard Business," where I try and present a unique insiders outlook on the VIP Protection Business as well as share news, information, and resources. Interested parties can visit www.Industry-Icon.com or www.BodyguardBlog.com for more details.
Interview by The Circuit Magazine.

Mr. Shaw is long standing member of the American Society of Industrial Security (ASIS), as well as the British Bodyguard Association and also serves as a constituent to the Overseas Security Advisory Council (OSAC); an organization which assesses international terrorism and the threat level to traveling US citizens
Mr. Shaw's 15 year contribution to the security industry has been in applying licensed and trained talent, with a focus on professionalism and customer service, to an industry that is increasingly under the magnifying glass dealing with threats both domestically and internationally.